London Craft Week returns to the city next month for its third year and we're excited to be taking part in three events during what's proving to be a busy week.
Wednesday 9th May, Makers' Stories Live 10.30am - 1pm
Leathersellers' Hall, 7 St. Helen's Place, London EC3A 6AB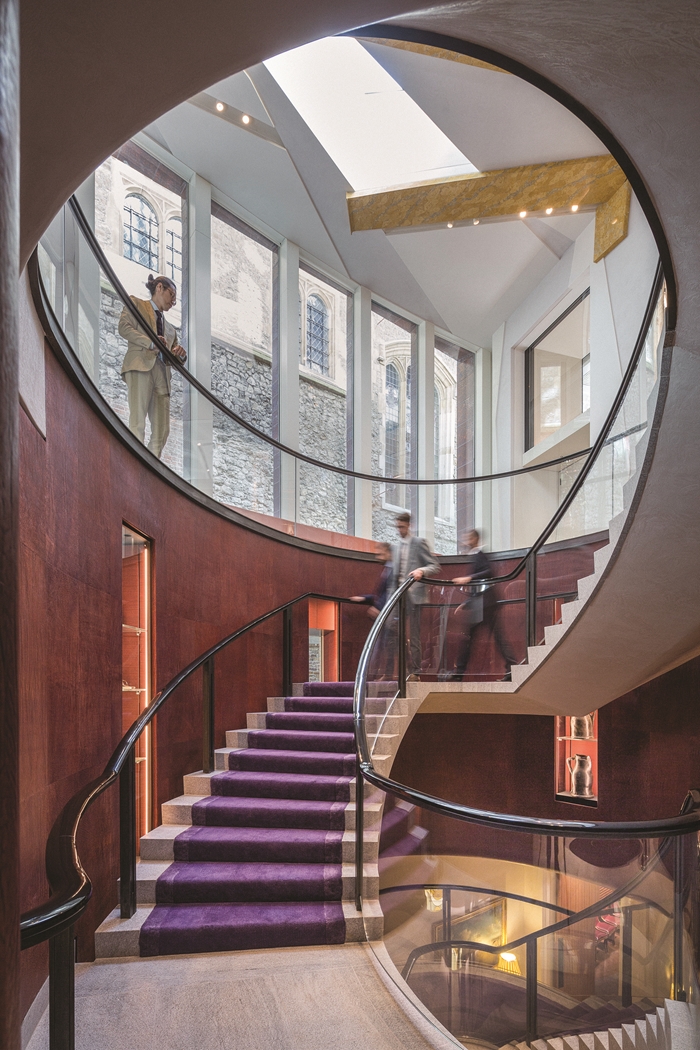 Image copyright: Riba
We're kicking off with an event hosted by curator Brian Kennedy and Head of Business Incubation at Cockpit A
rts, David Crump.
This in-conversation morning at Leathersellers' Hall will shine a spotlight on the support provided by Cockpit Arts, its associates and the London Creative Network Programme to help
makers succeed and the craft economy grow.
James and I will be discussing our creative journey with Bill Amberg; artist in wood,
Eleanor Lakelin
will be talking with gallerist
Sarah Myerscough
; ceramic artist,
David Marques
will be chatting to writer
Corinne Julius
; and
ceramicist,

Leah Jensen

will be in conversation with gallerist

Natalie Melton

.
The event is free, but tickets are limited so book now!
Thursday, 10 May, Shoe Making Demonstrations 11am, 3pm, 6pm
James Purdey and Sons, South Audley Street
Showcasing our bespoke shoe service at Purdey, visitors can chat to us as we work about the centuries-old techniques and natural veg. tanned leathers that make our bespoke walking, stalking and hunting footwear amongst the finest in the world.
Friday, 11 May, Shoe Making School Open Day 11am - 5pm
Evening Private View 6pm - 9pm
Unit 50, Chocolate Studios, Shepherdess Place, London N1 7LJ
We're proud to be opening the doors to our new shoe making school in trendy Shoreditch (or Hoxton, depending on which you think is hipper), for the very first time. It's just off City Road and moments from Old Street (silicon roundabout).
We're looking forward to showing off the studio space we've created, our students' work and stylish examples from the new shoe making and leather work courses we will be running in the coming year. (If they're not too shy, we also hope to introduce you to some of our wonderful tutors).
Please email us if you are planning to pop in during the day or would like to be put on the guest list for the evening...just so that we can order in enough bubbly!
That's all for now. We're off to plan our own studio and demonstration visits for London Craft Week - there's so much to see - so until next week happy shoe making!