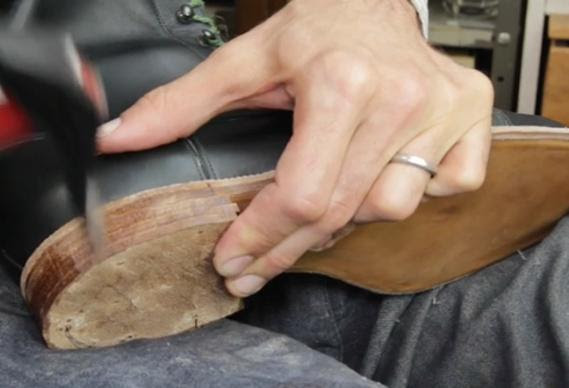 We're keeping it short and sweet this week with some films about craftsmanship, giving food for thought about what it really encompasses in the modern day.
The films were made by Creative Review, a monthly magazine for the commercial arts and design scene covering contemporary advertising, illustration, photography, new media and typography. But what could its readers want to know about craft? Well, there's the thing, craft is no longer confined to the niche and exalted.
Camilla capturing Espen and Leonard learning shoe making
Along with articles in the magazine itself, the first two films look at us - momentary fanfare! - Carreducker and at Rusby Cycles. And soon to follow are Hiut Denim and The Brilliant Sign Company and of course HTC, who sponsored the features.
We all use different methods, tools and even machinery, but each and every one of us is a craftsman passionate about our product, how it is created and how the story is told.
Discussions on craft can get bogged down in the hand crafted vs machined, the mass produced vs small runs. This series of beautifully shot vignettes puts all of that to one side. It simply shows people with a singular focus, working with the equipment and materials that they need, to make the best product that they can, producing as many as they can whilst maintaining the quality.
I'd like to think that they show that we all "Do one thing well"!
(A big "thank you" to Espen and Leonard for allowing themselves to be filmed on the shoe making course and who are captured on film!)