The week has flown and we are focused on New York for the next few weeks. On Monday, the first Pattern Making for Shoes course in New York starts, run by Jesse Moore - at her beautiful studio at Brooklyn Bespoke - and the following week our intensive shoe making course will get under way with James taking the helm for the first week and me for the second week.
We're looking forward to meeting new students keen to learn the craft and to seeing our New York shoe making friends - Jesse and Marika - and their lovely workshop. They set up Brooklyn Bespoke together only recently and now open to the public by appointment and at the weekends.
I'm sure you've noticed that men's footwear is going through something of a transition in terms of colour and design content. The big danger is that this can sometimes lead to 'over' design...where details are added to a style just to make it different when in fact it was quite perfect to start with and only needed updating with subtle colour and material changes.
We've all been guilty of over-design from time to time, but here are some examples of design details that we think enhance rather than overwhelm some men's shoe classics.
These brogue Oxfords from Polyvore look more modern and summery in grey suede with a light coloured sole.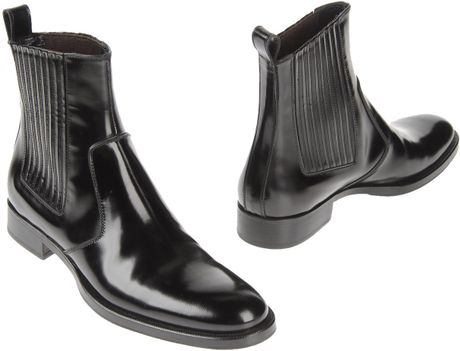 The slashed-cover gussets on these Dolce & Gabbana ankle boots give a sleek finish.
The 'Chinese lantern' shape of these tassells is neater than the norm.
The back strap detail on these patent Oxfords caught my eye on the escalator.
And these are our lovely new buckles!
We'll be posting regularly next week with updates from the pattern making course and with shoe making news as usual next Friday. Until then, happy shoe making!